Meet Mrs. Kim Kaiser
---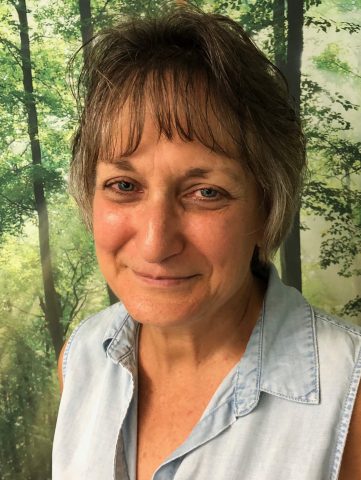 ​
Favorite scripture: "I have been crucified with Christ and I no longer live, but Christ lives in me." Galatians 2:20
If I wasn't a teacher I would be: a forest ranger
The best thing about teaching is: learning and teaching new things and hearing kids commit to Jesus
Favorite food: cucumbers
Favorite subject: math
Favorite hobby: reading
Favorite book: Hinds Feet on High Places by Hannah Hurnard
---
Nature Journaling
As part of our science learning we routinely do observations and journal entries in or related to things in nature.  In these pictures students are seen observing several items:
1. drawing stargazer lilies, some of which were dissected to learn the parts of the plant involved in reproduction;
2. a potato that was used for an experiment and which rooted and was then planted in a large pot.  It was growing so fast that we began to measure its growth and discovered a rate of two or more centimeters per day!
3. a new composting set-up complete with 1,000 red wigglers.
​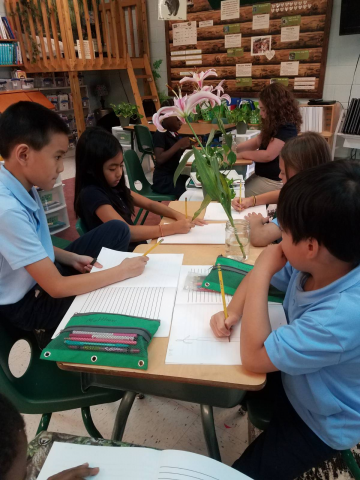 ​​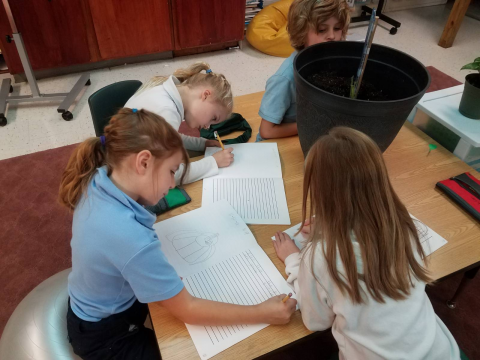 ​​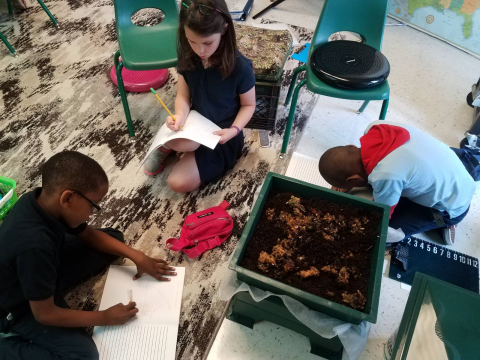 ​
The quality of students' nature journal entries has risen dramatically and we are having fun learning about our amazing Creator. 
Each child in my care is a sacred trust. I want to give him/her my very best. Watching children grow and mature is truly a joy.