Meet Mrs. Sue Hayford
​
​
Favorite scripture: "No power in the sky above or in the earthy below-indeed nothing in all creation will ever be able to separate us from the love of God that is revealed in Christ Jesus our Lord." ~Romans 8:39
If I wasn't a teacher I would be: a writer
The best thing about teaching is: watching the look on kids' faces when they "get it."
Favorite food: dark chocolate
Favorite subject: I like them all, but I like history best.
Favorite hobby: wildlife watching, reading, writing, visiting museums
Favorite book: I have about a hundred favorites!
Welcome to Mrs. Hayford's fifth and sixth grade class! Even though we have to wear masks and socially distance this year, we still enjoy being able to meet each day in person. We have an outdoor classroom set up on the school grounds, which we use in addition to our regular classroom whenever the weather permits. 
Although we haven't been able to participate in some regular activities, such as outdoor school, we have still been able to spend significant time outdoors enjoying and learning about God's creation.
---
​
​
​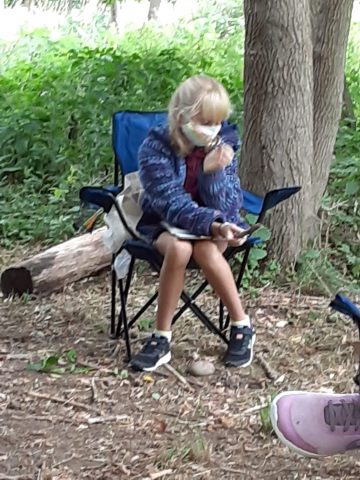 ​
​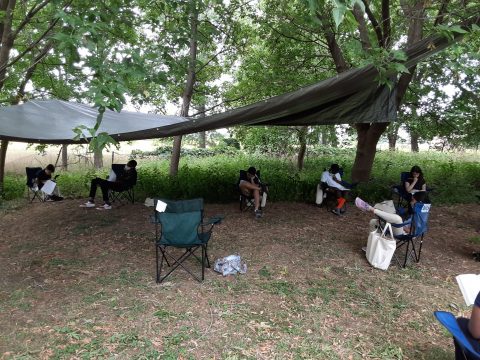 ​
​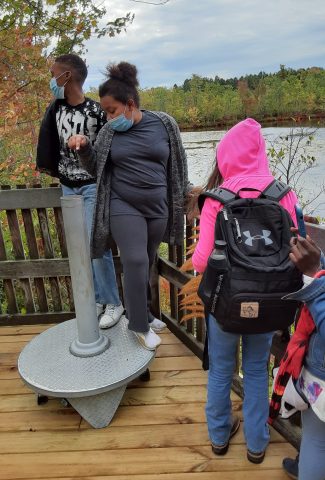 ​