Students at Parkview have the opportunity to participate in music in several different ways. Each classroom has a special focus in addition to our all-school choir. Pieces are rehearsed and performed at different events throughout the year including our two church services (held at Westvale Seventh-day Adventist Church), our Veteran's Day program, Music Festival, and graduation.
Grades Pre-K & Kindergarten: Handbells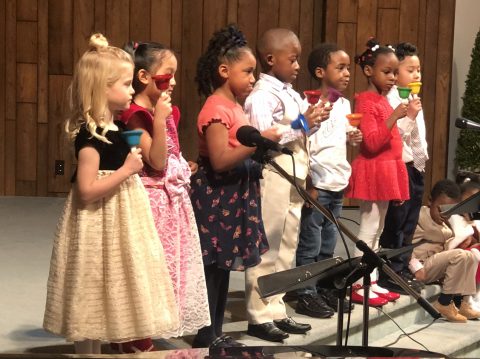 Grades 1-4: Stick Dramas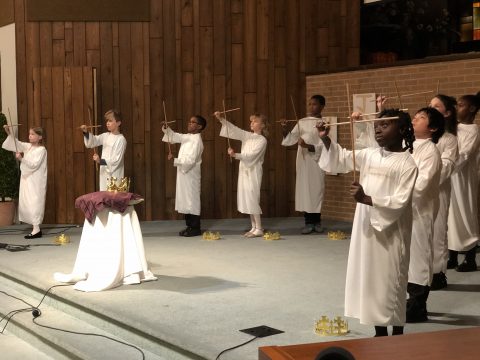 Grades 5-8: Chimes and Handbells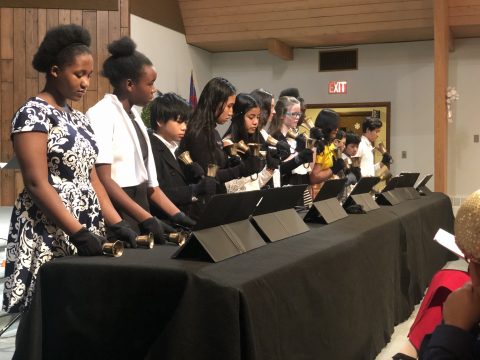 Grades Pre-K thru 8: All-school Choir
Private Piano Lessons
Mrs. Kathleen Strickland is a world-traveler, hiker and avid bird watcher in addition to being an accomplished pianist. She has a joy for teaching and encourages the best in all her students. She holds lessons once a week during school hours. Lesson times and rates may be arranged with her personally.
Please contact the school if you are interested in having your student enrolled in piano lessons.