Nature Center Becoming a Reality
As Christians, we honor God as Creator and learn more about His character and love for us when we spend time in nature. In addition to deepening our relationship with God, we recognize the value that learning in nature has to a child's overall growth and well-being. This led to a vision for creating a nature center on our 4-acre campus.
The amount of time children spend outdoors has been dramatically declining which can create a fear of nature rather than an appreciation or sense of caring or enjoyment. Beyond that, children who spend increasingly more time indoors miss out on many benefits such as developing a sense of wonder, strengthening mathematical and visual-spatial skills, and growing their imagination as they explore different textures, shapes and natural materials.
We have many dreams yet to be fulfilled, but the area is already serving our student body.  Students have enjoyed watching the fish and tadpoles in the frog habitat.  With a hammock, memorial bench, lounge chair, and natural stumps for seating, it is a pleasant place to enjoy lunch or recess on temperate days. Bluebird houses are up and we enjoyed seeing our first nest of baby birds hatch this spring/summer. Students can record their daily observations on a whiteboard and logs are waiting to be installed which will complete our outdoor classroom area. We anticipate that the amphitheater style seating will serve as a place were teachers can instruct students and students can become the teachers as well! We are exploring a structure that would allow us to showcase many of God's intricate and interesting creations. It has been fun to see the enthusiasm of most students for the things of nature and to see some who are very cautious ("Mrs. Kaiser, help! I saw a spider!") move toward a greater level of comfort with the critters.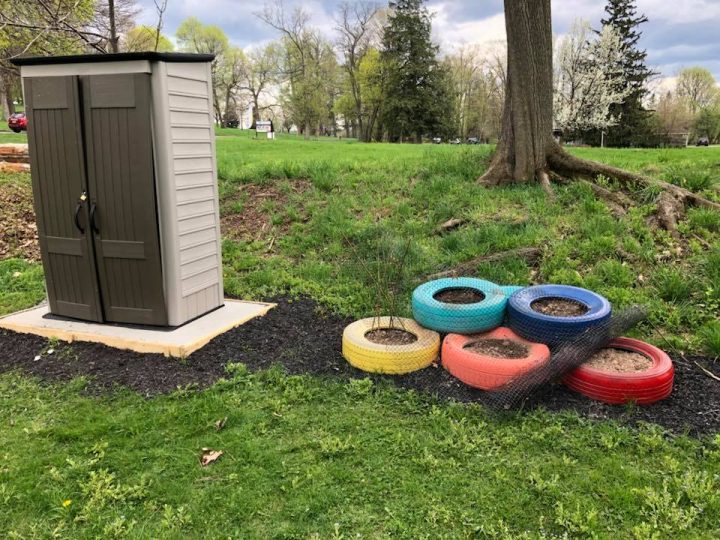 A storage shed keeps our tools and equipment dry and safe. Brightly colored tires provide a place for planting.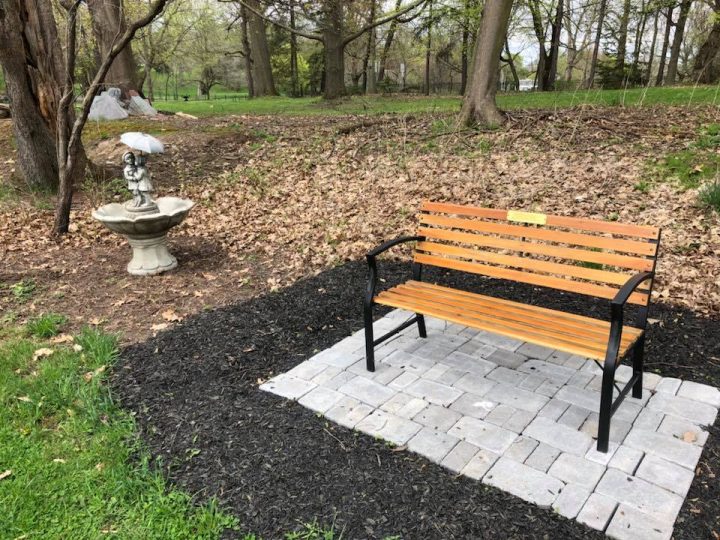 A memorial bench and birdbath for Paul and Louise Hafner--lovers of nature and faithful supporters of Christian education at Parkview Junior Academy.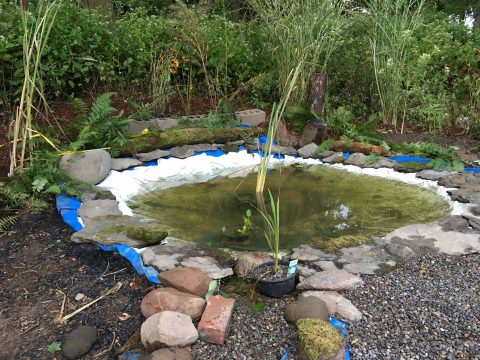 The frog habitat is a fun place to explore. A variety of plants surround the area and a butterfly garden will be added soon.
Students enjoying the seating area during lunch. Grades 2-4 painted ladybug and bee rocks for nature-themed tic-tac-toe games for the nature center.