Check back soon--new updates coming!
Nature Center Becoming a Reality
As Christians, we honor God as Creator and learn more about His character and love for us when we spend time in nature. In addition to deepening our relationship with God, we recognize the value that learning in nature has to a child's overall growth and well-being. This led to a vision for creating a nature center on our 4-acre campus.
The amount of time children spend outdoors has been dramatically declining which can create a fear of nature rather than an appreciation or sense of caring or enjoyment. Beyond that, children who spend increasingly more time indoors miss out on many benefits such as developing a sense of wonder, strengthening mathematical and visual-spatial skills, and growing their imagination as they explore different textures, shapes and natural materials.
Nature Center News
Over the course of the summer the tadpoles we put in the pond developed into some pretty cool frogs.  Many are leopard frogs and they try very hard to be invisible, but if we sneak up on them we at least get to see a flurry of activity as they jump back into the water.  
Our bluebird family raised at least two broods of babies over the summer.  We are hopeful that this means they will be regular summer residents. 
We have also added quite a bit of vegetation to the nature center.  We are already anticipating spring and with that in mind we planted three pussy willow shoots which we hope will delight us after a long winter.  We also put in a variety of flowering plants that will keep the habitat fresh and inspiring throughout the early and late summer months.  Mrs. King took on the Hafner memorial area and freshened it up by planting some new mums and cleaning up some weeds that were trying to establish themselves.  
Volunteers who love the outdoors are always needed to help us manage and expand this important part of our school.  We have logs to be installed in a tiered fashion to be used as an instructional area and we have some stumps we would like to set up in a mulched circle where we can sit to do observations and journal entries.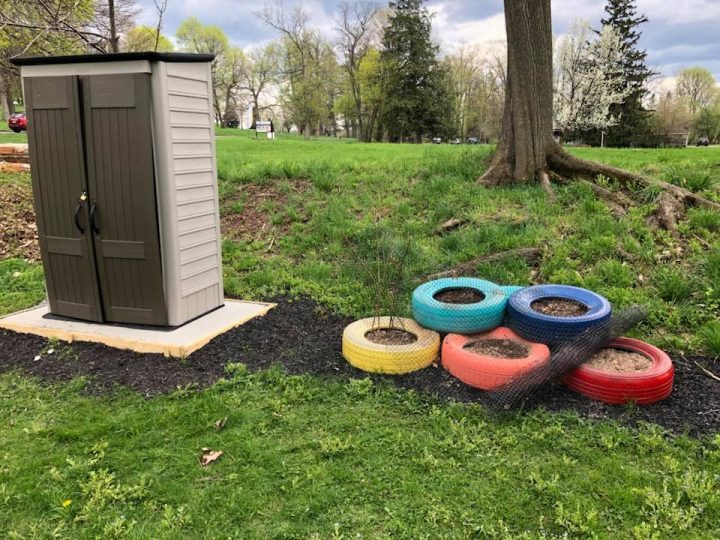 A storage shed keeps our tools and equipment dry and safe. Brightly colored tires provide a place for planting.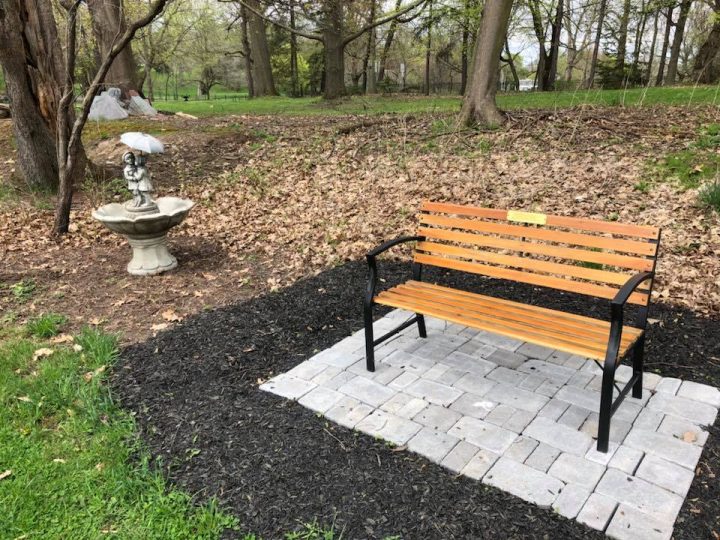 A memorial bench and birdbath for Paul and Louise Hafner--lovers of nature and faithful supporters of Christian education at Parkview Junior Academy.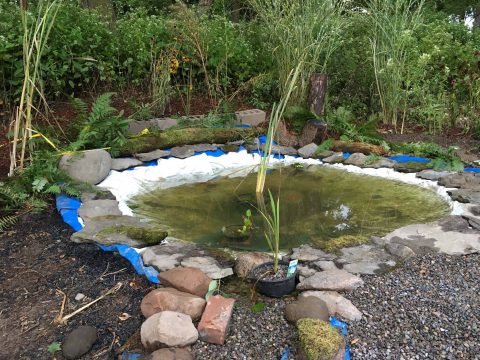 The frog habitat is a fun place to explore. A variety of plants surround the area and a butterfly garden will be added soon.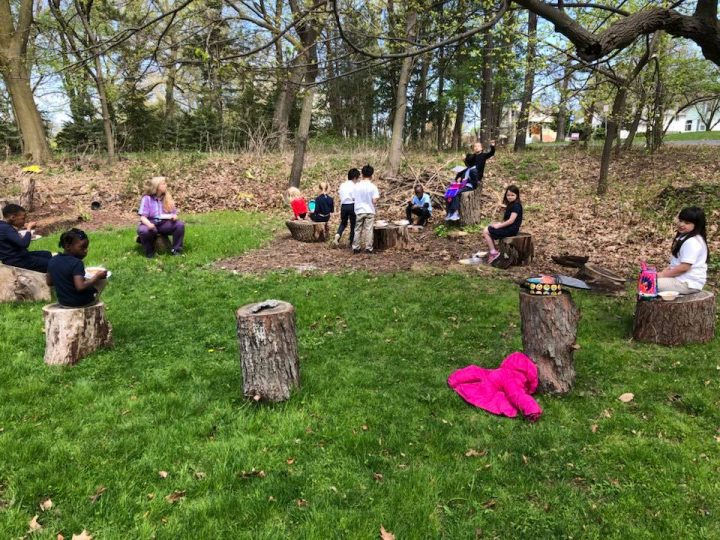 Students enjoying the seating area during lunch. Grades 2-4 painted ladybug and bee rocks for nature-themed tic-tac-toe games for the nature center.